There are two kinds of readers available here. 1) The readers that are now out of copyright. They are available free for anyone who wants to read them. They can be distributed free but must not be offered for sale. 2) Books that are kindly offered by publishers, usually in "Flipbook" form. These must be read on the publisher's site using the link provided here. The M symbol indicates that a quiz is available for this book on the ERF's MReader.org website.
Second Fiddle
Author: Peter Viney
1500 Word Level, CEFR A2, MReader rl[5], 7900 words M
The story follows Sophie, who is touring South Africa in a British classical orchestra. She is the youngest member. After their conductor has a heart attack onstage, the famous Erich Von Hubert arrives to take charge of the orchestra. Why does a famous conductor travel on the bus with the orchestra? Why can't Sophie take her precious cello on the bus? Van Hubert hates her friend Anna. He hates Paul, the main violinist. Then there are the tales of rhinos and elephants killed by poachers. What has that to do with the orchestra? They begin to suspect Van Hubert.
Far from the Madding Crowd
Author: Thomas Hardy; Retold by Jennifer Bassett
1500 Word Level, CEFR A2, MReader rl[5]. 12200 words M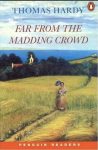 Bathsheba Everdene is a beautiful young woman. Three men say that they lover her but she marries the wrong one. This tragic story takes place in the beautiful countryside of the South of England.
Knife in the Heart
Author: John McRae
1500 Word Level, CEFR A2, MReader rl[5]. 5100 words M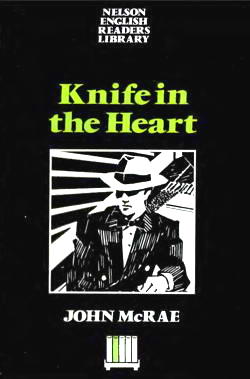 Los Angeles 1940 — and the party is over. But who is the girl with a knife in her back? Nick is a journalist investigating the murder and recognizes her. As he takes responsibility for the case, he finds more than drugs and gangsters behind the story: he discovers his own guilt and the truth behind some bitter memories.
The Elvis Mystery
Author: Jhn McRae
1500 Word Level, CEFR A2, MReader rl[5]. 7400 words M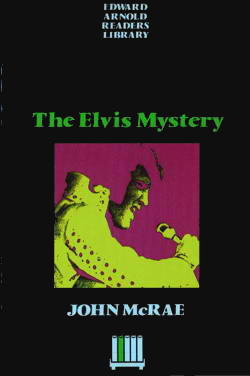 Elvis Presley, for millions of people, was the king, the greatest rock 'n roll voice of them all.
He died in 1977 . . . or did he?
— no one ever claimed his life insurance
— the name on his tombstone is wrong
— no one saw the body
Many people think Elvis did not die in August 1977 — but that is the real beginning of the Elvis mystery!
–
Flipbooks from ELI Click the link to go to the ELI site.

Harry and the Sports Competition
Little Lord Fauntleroy
Hamlet, Prince of Denmark

Stage 4 (400 headwords) A2 Flyers

Stage 2 (800 headwords) A2 Flyers/Key (KET)

Stage 2 (800 headwords) A2 Key (KET

MReader rl[2], 1300 words

M

MReader rl[5], 3820 words

M

MReader rl[4], 29,400 words